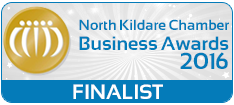 Sky Quest is an Irish Aviation Authority approved aerial drone Operator. We provide expert services for aerial video and photography, including editing, as well as photogrammetry and 3D mapping.  We specialise in Tourism and Leisure projects & attractions, as well as Hotels, Golf courses, Schools, Construction and Real Estate.
Drones are known by many names, such as Remote Piloted Aircraft System (RPAS), Unmanned Aerial Vehicle (UAV) and Unmanned Aerial System (UAS), to name but a few. The term drone sometimes has negative connotations as some people associate them only with military use, criminal activity and invasion of privacy. However, drones / RPAS / UAV / UAS have many beneficial commercial and personal applications from aerial photography and video, land and crop surveys & mapping to humanitarian projects, search and rescue and for First Person View (FPV) Racing for hobbyists.
The key thing is to fly drones responsibly and with due regard for public safety, property and privacy. By choosing an Irish Aviation Authority (IAA) approved, regulated and insured Operator such as Sky Quest you can be assured of the highest standards of professionalism, safety and quality.
Contact us to see how we can help take your business to new heights, or browse our services in more detail.
Recent Projects
Sky Quest Twitter Feed